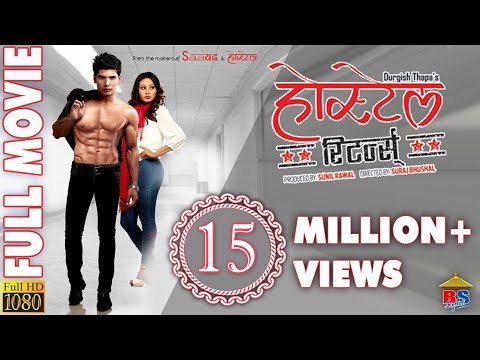 Hostel Returns ||होस्टेल रिटन्स || Nepali Hit Movie ||
Hostel Returns || होस्टेल रिर्टन्स || Clipped Movie
Director :Suraj Bhushal
Producer/Story : Sunil Rawal
Music & Lyrics : Swapnil Sharma
Actors : Sushil Shrestha, Sashi Shrestha,Swastima Khadka, Abhaya Baral, Naajir Husain etc…..
Screenplay & Dialogue : Suraj Bhushal, Santosh Lamsal
Choreographer : Govinda Rai, Suraj Bhusal
Action : Asta Maharjan
Cinematographer : Hari Humagain
Colorist : Rajendra Moktan
Editor : Surendra Poudel
Hair Stylist : Sangita Karki
Make-up : Saroj Budhathoki
Art Director : Madhu Gewali
Background Score : Rohit Shakya, Shailesh
Sound Engineer : Uttam Neupane
Educational Partner : NEPAL EDU CENTER
Production Designer: Yam Prasad Oli
America Boys | Nepali Full Movie |
Nepali Full Movie "America Boys" only on Music Nepal official YouTube channel.
Unauthorized downloading and duplicating on YouTube channel may lead to claim/strike by YouTube.
Right for this video is provided by OSR Digital Pvt.Ltd.
✈ New Nepali Full Movie : America Boys
✈ Star Cast: Sandip Chhetri, Arpan Thapa, Kameshwor Chaurasiya Sunil Thapa, Harihar Sharma, Abhay Baral, Ashish Prasai,
Shristi Karki, Sarada Giri, Rashmi Bhatta, Rama Thapaliya,
Subash Gajurel, Raju Kharel, Manish Raut
✈ Director: Prabesh Poudel
✈ Producers: Prakash Bhujel, Indra Prasad Kharel
✈ Executive Producer: Samir Kharel, Suraj Upreti, Anup Thapa
✈ Co-Producer: Anup Thapa,Yamuna Kharel, Raj K.C.
✈ Story/Screenplay/Dialogue: Bibek Pandey
✈ D.O.P: Aalok Shukla
✈ Editor: Nimesh Shrestha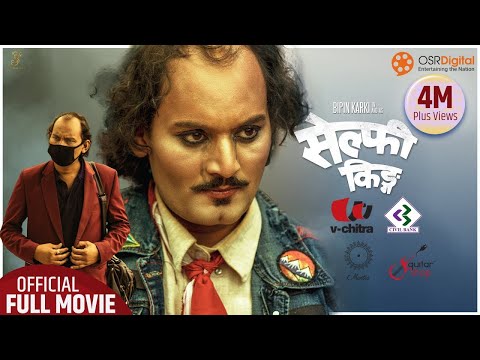 SELFIE KING - MOVIE
SELFIE KING – New Nepali Movie 2020/ 2077 || Bipin Karki, Laxmi Bardewa, Abhay Baral, Keki Adhikari
Cast: Bipin Karki, Laxmi Bardewa, Abhay Baral, Bhuwan Chand, Lokmani Sapkota, Jiban Bhattarai, Sabin Bastola, Baldip Rai, Amitesh Shah, Indra Dong Lama, Kamal Devkota, Prem Prasad Khatiwada, Gita Adhikari, Rajesh Bishural, Barish Sona, Kanchan Sangraula, Ram Sharan Dulal.
Special Appearance: Keki Adhikari, Bhimphedi Guys
Written & Directed By: Bishal Sapkota
Producer: Dinesh Raut, Shuvash Thapa
Co-Producer: Prabal Koirala, Rajesh Bishural
Cinematographer: Susan Prajapati
Choreographer: Nirmal Kumar Lama
Editor: Jeevan Thapa
Sound Design: Uttam Neupane
Lyrics : Suraj Gaire, B Pandey
Music: Shubash Bhusal
Singer: Anju Panta , Ketan Chettri, Purushottam Subedi
Background Score: Shailesh Shrestha, Rohit Shakya
Location Sound: Kishor Khanal
Color Correction: Jeevan Thapa
Art Direction: Sajan Thapa
Costume Designer: Ashish Poudel
Make Up & Hair: Kirti Joshi
Stunt Co-ordinator: Himal K.C.
First Assistant Director: Dinesh Bahadur Rawat
Second Assistant Director: Ganesh Shahi
Unit Production Manager: Achyut Adhikari
Production Controller: Bidur Manandhar
Financial Head: Salona Bajracharya
Media Co-ordinator: Pradip Karki
Social Media Handler: And Network (Dipesh Raut)
Media Consultant: Bishnu Subedi
Publicity Designer: Ramesh Gautam
Brand Manager: Jiban Bhai
Digital Partner: OSR Digital
Wardrobe: Nabin D.C.
Assistant Directors: Tarka Raj Neupane, Rajesh Raj Giri, Sulav Thapa
Assistant Cinematographer: Bishal Prajapati
Still Photographer: Binod Pokharel
Kitchen: Ganesh Sapkota/Kedar Sapkota
Transportation: Tej Bikram Karki
Production Assistants: Jay Rajbanshi, Madhusudan Bhattarai